Meet The DTec Computers Team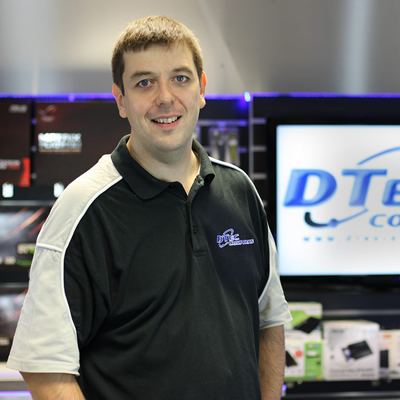 Steve Barker
Director
Steve is the Director of DTec Computers. He bought the business in 2006 but Steve has been with the company since its inception a decade and a half ago.
Steve started his working life at DTec as a trainee computer technician, and then he worked his way up to the position of store manager. Steve has always focused on providing the best service and the highest quality products.
Steve really enjoys dealing with the customers, but can't resist getting stuck into the repairs. His computer repair knowledge is extensive and can turn his hand to fixing just about anything computer related..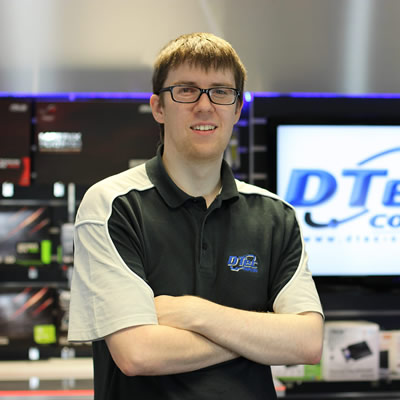 Sam Dickinson
Computer Technician
Sam is based at DTec's Penrith store and joined the DTec Computers Team in January 2010, He originally came to DTec on work experience while at school and never left.
Sam's specialist area is custom gaming builds, he loves nothing more than to build up the latest gaming systems using high specification components.
Sam has always loved computers from a young age, he says he loves all aspects of his job and says he couldn't imagine doing anything else.
In his spare time Sam loves to ride his motorcycle and enjoys a cup of earl grey.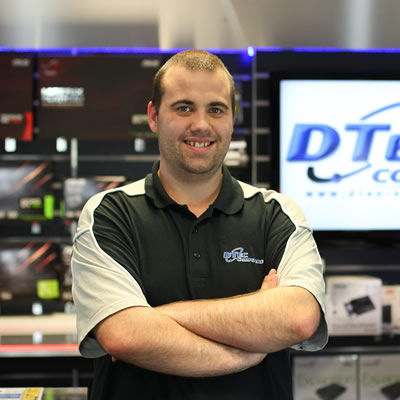 Bob Evans
Computer Technician
Bob joined the team at DTec Computers in April 2015, before changing his career to IT bob worked his way up to a management position at Matalan in Carlisle.
Bob has always wanted to a job in IT and he's always been fascinated with computers both hardware and software. Bob began building computers 15 years ago when he was still at school as a hobby and for his friends. He's always been the kind of person people turn to if they have a technological problem.
Bob's specialist area is laptop and tablet repairs, he gets real satisfaction when a customer comes in with a broken laptop and he is able to help. Bob loves a challenge and is always pushing himself.
In his spare time Bob likes to spend time with his family and is a real film buff.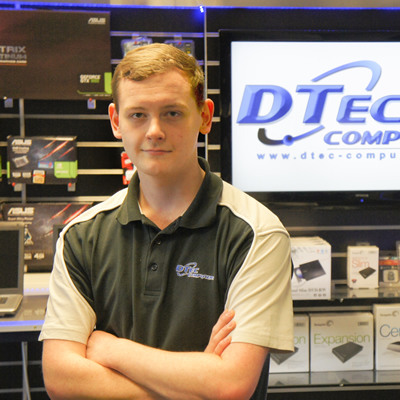 Mark Tweddle
Computer Technician
Mark is based at DTec's Carlisle store and started working at DTec computers in April 2015, before choosing a career in IT Mark worked as a shift manager / supervisor in a variety of settings.
Mark loves constantly learning new things about the computer industry as well as working with the DTec Computers team. From a young age Mark has built computers from very high end hardware for himself and friends.
In his spare time Mark has an interest in football, he used to play a lot when he was younger and he is a loyal Carlisle United fan.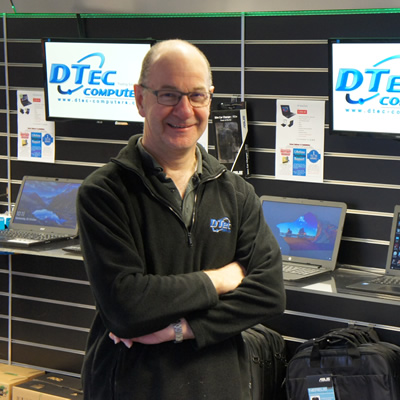 Geoff Harper
Computer Technician
Geoff joined DTec Computers team in February 1999. Geoff who is based at DTec's Penrith store, gets great satisfaction from providing sound helpful jargon free advice to customers.
Geoff started working with computers many moons ago, back in the days of floppy discs, DOS and windows 3.11. Geoff's specialist area is software related problems he is a real wizard when it comes to windows and problematic applications.
In his spare time Geoff Loves to fell walk and he is a keen radio amateur.