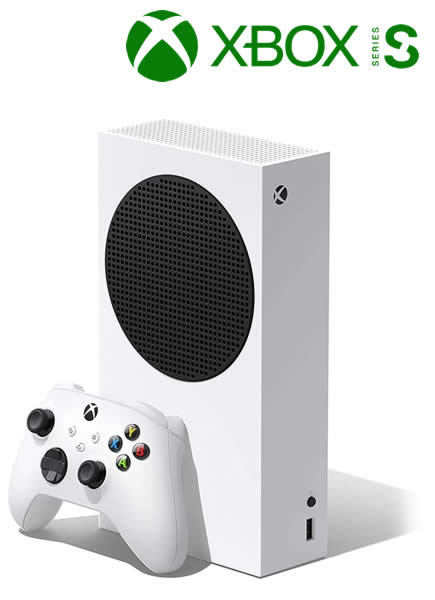 Xbox Series S Repair in Carlisle: Your Reliable Partner for All Your Gaming Console Needs
Welcome to our dedicated Xbox Series S repair service page! As your trusted local experts, we are here to address all your Xbox Series S repair needs in Carlisle. We understand that your console is more than a device – it's your ticket to countless hours of gaming, relaxation, and fun. As such, we are committed to providing high-quality, efficient, and affordable repair services for your Xbox Series S.
Comprehensive Xbox Series S Repair Services
We offer a wide range of Xbox Series S repair services, tackling everything from minor glitches to major malfunctions. Whether your console is facing hardware issues, software complications, or connectivity troubles, our team of seasoned technicians is ready to diagnose and fix the problem.
Our services include:
HDMI Repair: Our Most popular repair we carry 100s of replacement HDMI Connectors in stock and replace upwards for 10 ports per week

Power issues: We can handle any power-related problems your Xbox Series S may be encountering, such as not turning on or unexpectedly powering off.

Storage issues: If your console is having trouble accessing or storing data, we can diagnose and rectify any SSD-related issues to restore optimal performance.

Hardware malfunctions: This includes any issues with HDMI ports, cooling systems, controllers, and more. We can repair or replace faulty components to ensure your Xbox Series S operates as intended.

Software issues: From system crashes to persistent error codes, we can help troubleshoot and fix a variety of software problems.

Connectivity issues: If you're experiencing trouble connecting to Xbox Live, have poor Wi-Fi reception, or face controller connectivity problems, our team has the expertise to resolve these issues.
Local, Dependable, and Quick
Centrally located in Carlisle, we are dedicated to serving our local gaming community with prompt and reliable repair services. We understand that being without your Xbox Series S can be a frustrating experience, so we aim to provide a swift diagnosis and turnaround time on all repairs.
Transparent Pricing
We believe in full transparency when it comes to repair costs. After diagnosing the problem with your Xbox Series S, we'll provide a comprehensive and detailed quote for the necessary repairs. Rest assured, there are no hidden fees or surprise charges – you'll know exactly what you're paying for.
Quality Assurance
All our Xbox Series S repairs are backed by our quality assurance guarantee. We stand by our work and ensure that you can trust the repairs to be done right the first time.
Get in Touch Today
Don't let a faulty console disrupt your gaming experience. Contact us today for expert Xbox Series S repairs in Carlisle. We're here to keep your gaming adventures uninterrupted and enjoyable.
Call us today to book your console in for repair Tel: 01228 409222, see you soon!