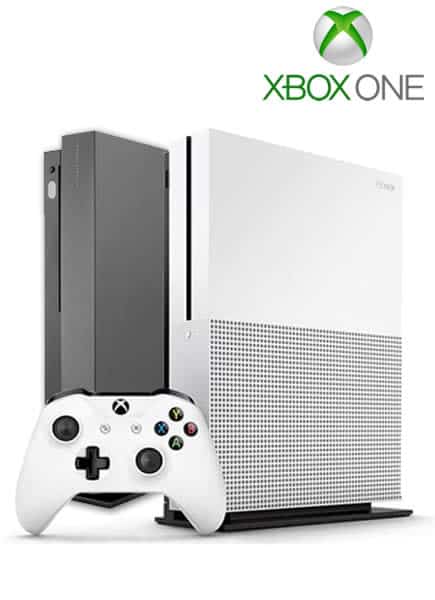 Xbox One, Xbox One S, and Xbox One X Repair in Carlisle: Your Local Gaming Console Specialists
Welcome to our specialised Xbox One repair service page! We are your go-to experts for Xbox One, Xbox One S, and Xbox One X repair needs in Carlisle. We understand that your gaming console is more than just a device – it's your gateway to extraordinary adventures, captivating stories, and competitive online battles. That's why we ensure to provide high-quality, efficient, and cost-effective console repairs.
Comprehensive Repair Services for All Xbox One Versions
We offer a wide range of repair services for all versions of the Xbox One, from basic models to the high-end Xbox One X. Each model has unique features and components, but they can all encounter similar issues. Our team of skilled and experienced technicians is well-versed in the intricacies of each model and can provide targeted, effective solutions.
Our services include but no limited to:
HDMI Port Replacement: Our most popular XBox repair service.

Power issues: We can resolve any power-related problems, whether your Xbox One isn't turning on, or it's shutting off unexpectedly.

Disc drive problems: We can repair or replace the disc drive if your console is not reading, accepting, or ejecting discs properly.

Hardware malfunctions: This includes issues with HDMI ports, hard drives, cooling systems, and more. Whether it's an Xbox One S with a failing fan or an Xbox One X with a malfunctioning hard drive, we can handle it.

Software issues: We can help troubleshoot and fix a variety of software problems, from system crashes to persistent error codes.

Connectivity issues: We can solve any connectivity problems, whether it's trouble connecting to Xbox Live, poor Wi-Fi reception, or controller connectivity issues.
Local, Reliable, and Quick
Conveniently located in Carlisle, we are dedicated to serving our local gaming community with prompt and reliable repair services. We aim to provide a swift diagnosis and turnaround time on all repairs, getting your console back in your hands as soon as possible.
Transparent Pricing
We offer detailed quotes after diagnosing the problem with your Xbox One, Xbox One S, or Xbox One X. There are no hidden fees or surprise charges – you'll know exactly what you're paying for.
Quality Assurance
All our Xbox One repairs, regardless of the model, are backed by our quality assurance. We stand by our work and ensure that you can trust the repairs to be done right.
Get in Touch Today
Don't let a malfunctioning console disrupt your gaming experience. Contact us today for expert Xbox One, Xbox One S, and Xbox One X repairs in Carlisle. We're here to help you continue your gaming journey without interruptions.
Contact Our Carlisle shop on 01228409222 Today!